Pozycjonowanie stron firmowych
Z wyszukiwarki Google korzysta ponad ponad 97% użytkowników. Wielu z nich to twoi potencjalni klienci! Wyszukiwarka jest źródłem wiedzy o produktach dla milionów polskich konsumentów. Zaufanie użytkowników do wyników Google sprawia, że pozycjonowanie strony firmowej jest jednym z podstawowych narzędzi do generowania sprzedaży.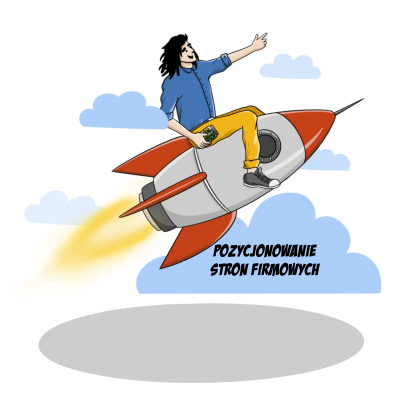 Dla kogo jest pozycjonowanie stron firmowych?
Wierzymy, że każda firma posiadająca własną stronę internetową powinna zadbać o jej widoczność w Google. Specjaliści SEO z Fabryki Marketingu pomogą Twojej stronie osiągnąć wysokie pozycje w wynikach wyszukiwania.
Pozycjonowanie stron firmy, jako element SEO (Search Engine Optimization), ma podstawową przewagę względem innych działań marketingowych w Internecie. Efekt pozycjonowania strony firmy jest długotrwały. Budując siłę strony, budujesz siłę marki. Pokazując rozbudowaną, czytelną i dobrze widoczną stronę dajesz najlepszą wizytówkę dla swojego biznesu.
Pozycjonowanie firmy – dlaczego warto?
Uważamy, że SEO jest niezbędnym elementem promocji Twoich usług w Internecie. Gwarantuje lepszą widoczność Twojego serwisu, a co za tym idzie – zwiększoną sprzedaż. Dzięki naszemu wieloletniemu doświadczeniu w zakresie SEO Twoja firma stanie się widoczna, a Ty zyskasz przewagę nad konkurencją. Pozycjonowanie stron firmy w Google to najlepszy sposób na rozwój biznesu.